Banking & Finance Litigation
In recent years there have been a vast number of banking scandals, and our team has successfully acted for SME's and individuals who find themselves up against large banking institutions. In these situations, we understand that it can feel like a David and Goliath battle for individuals and small businesses, but with our team of experts we are able to help you to regain control and take comfort in knowing that you are now in safe hands.
Our team have extensive experience of working in highly contentious and pressurised circumstances. This includes substantial experience acting for SMEs in commercial disputes, professional negligence claims and high value mis-sold financial product disputes. This typically involves claims which are notoriously difficult to pursue and often highly complex.
Using our wealth of experience in working with financial instruments, and successfully pursuing a large amount claims against financial institutions, we are able to provide clear and practical advice to help our clients to achieve the outcome they hope for, and ensure their assets and finances are protected.
May 10, 2022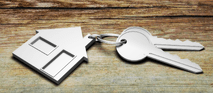 In the recent past there has been much publicity (for good reason) surrounding ground rents in long residential leases. Some leaseholders entered into leases when purchasing their homes with ground rent obligations which at first seemed affordable and were not considered an issue, but which later be...
read more
More specifically our team have experience in dealing with:
Banking & Derivative litigation
LIBOR manipulation
Breach of statutory duty
Interest Rate Swap Hedging product, fixed rate loan, finance agreement, endowment, equity release, pension and other financial product mis-selling.
Negligent advice by banks and other financial advisors.
Fraud, unlawful means conspiracy and other dishonesty-related disputes with financial institutions and advisors, including HBOS IAO Reading.
RBS/Global Restructuring Group (GRG) claims and complaints to the Bank via the RBS GRG Redress Scheme.
Financial Ombudsman Service complaints
Consequential loss claims.
Loan and overdraft disputes.
Negligent mortgage advice
Negligent loan advice
Irresponsible lending and Breach of fiduciary duty ('secret' commission claims)
Debt management mis-selling
SIPP mis-selling
Consumer rights and consumer credit/finance issues
Get in contact....
Our dedicated banking and finance experts have the experience and industry knowledge to help assess your claim and advise you on the best way forward.
We understand the distress and financial pressure that can be caused in banking and finance related disputes, and we are therefore happy to offer flexible funding options and, where appropriate, assist you on a no win no fee basis.
If you would like to discuss your potential claim, please contact Anastasia Ttofis